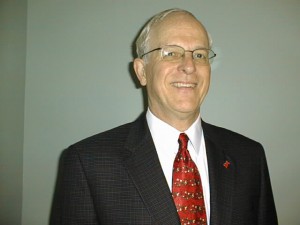 Edward B. J. (Ted) Winslow received an MD from the Faculty of Medicine of the University of British Columbia in Vancouver and an MBA by the Kellogg School of Northwestern University. Before getting his MBA, Ted practiced Cardiology and Internal Medicine at several Chicago institutions (University of Illinois, Veterans West Side, Illinois Masonic, Northwestern Memorial and Evanston Northwestern Healthcare – each one at a time). As a practicing physician, Ted has had experience in managing a medical practice, and implementing the adoption of electronic medical record systems
In 2007 he joined the Sg2 medical intelligence firm as the director of Cardiovascular Intelligence. While at Sg2, Ted developed a smoothly functioning CV intelligence team. In addition, he worked with the consulting practice in CV development and physician relationship.
In September of 2010 he set out on his own to work on public policy and concentrate on improving alignment between systems, hospitals, physicians and payers. There is significant distrust between the stakeholders in these four groups. We should realize that whenever innovation is proposed, there will be change for almost all parties involved. If the proponents of the innovation don't address managing change in its implementation the chances of success will not be maximized. We will help groups overcome these obstacles to change.
Ted's knowledge of medicine and the business of healthcare has facilitated success in helping systems and physicians work together.
You can contact Ted at: [email protected]